Course details
Classic course B ♪ with 2 hours drink all you can ★ All 10 items that you can enjoy Ebimayo · Hachihabara etc! For parties · parties ◎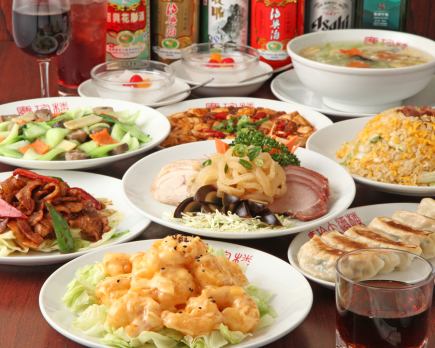 3500 yen
3,500 yen (tax included) / 1 person
Reservation deadline

Until 12 o'clock on the desired shop date
All-you-can-drink for 2 hours!
It is a course with Ebimayo and Hachihachi.
Course menu
Assorted 4 kinds of coolers
Baked dumplings
Spring roll
Ebimayo
Hachihwa
Sichuan Mabu Tofu
Twice cooked pork
Seafood soup
Fried special grated fried rice
dessert
※ The contents can be changed depending on customer's request. Shark's fin -> Sura soup Mai -> Sichuan Mabo Tofu etc Please do not hesitate to consult us.
120 minute system (30 minutes before LO)
※ All you can drink can be extended for 500 yen per hour (number of people).
2018/11/29 update